Un libro per due
Il libro dei bacini
"Have you seen any little kiss around?"
A red panda mum (Linda) and her daughter (Nora) exploring the woods in searching for them, to discover, that those kisses have always been close to them.
---
Client: Fabbri Editori
AD: Due mani non bastano
Year: 2019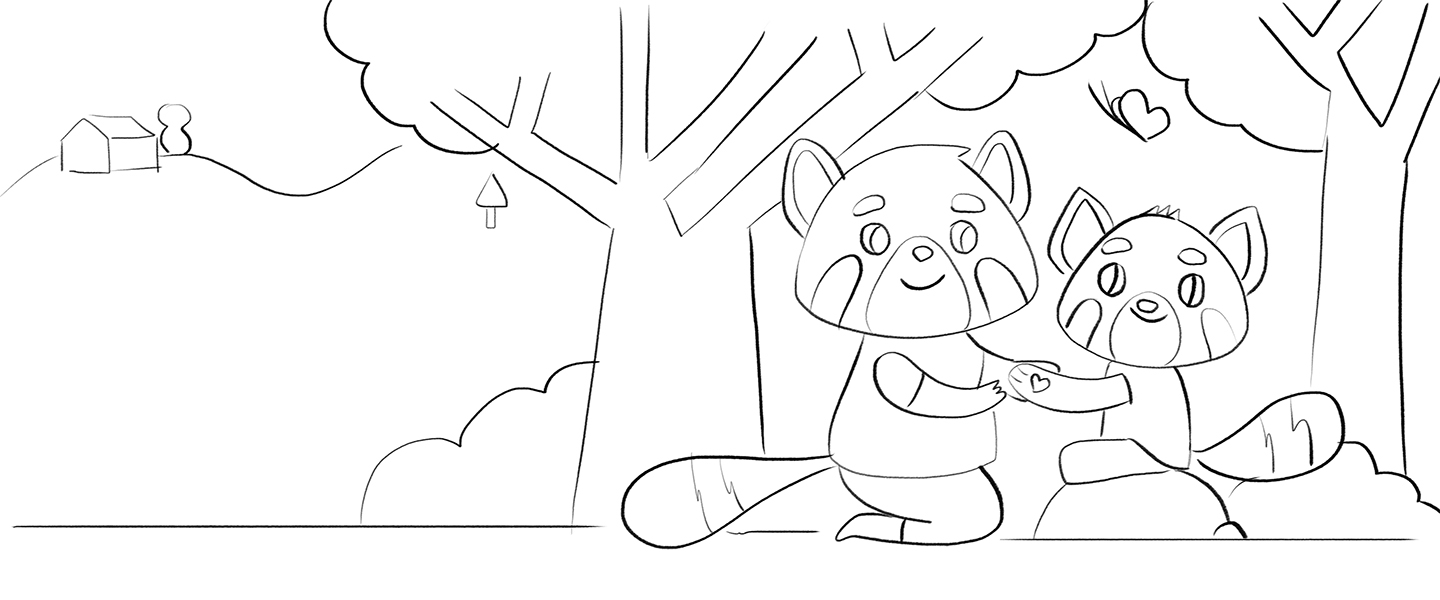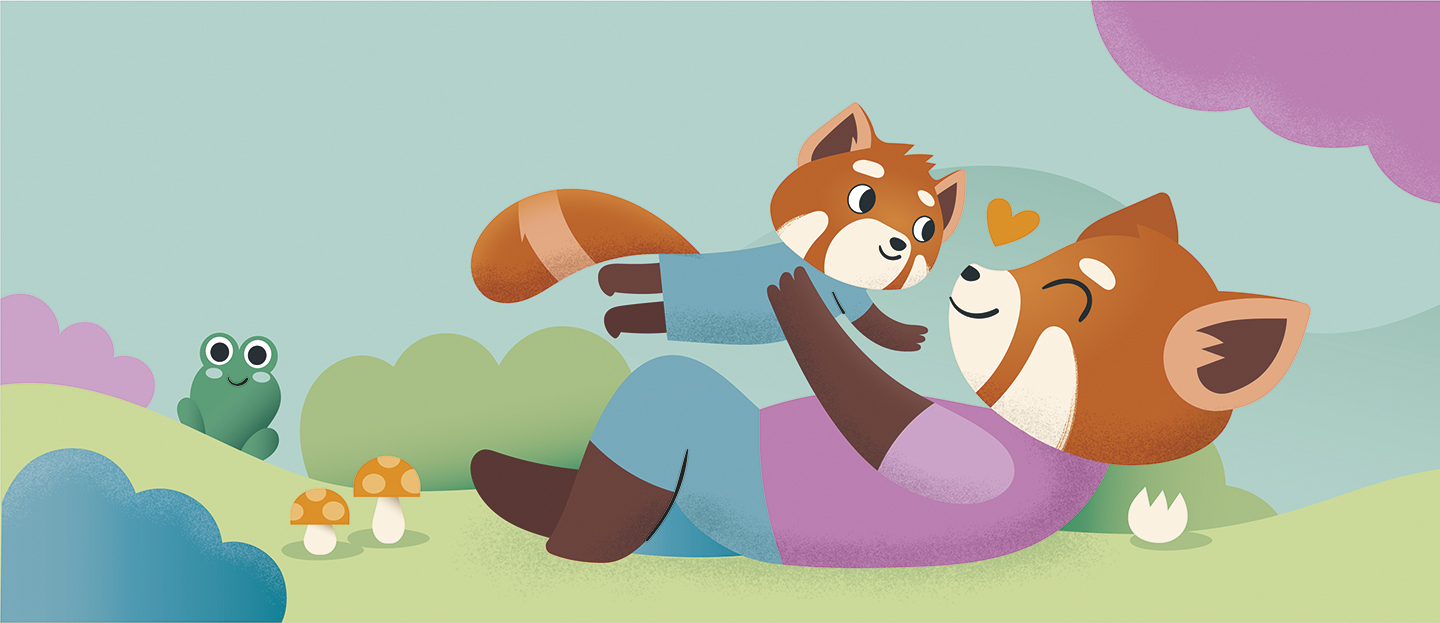 Image samples from the book. All info
here.